Just thought I'd sneak a quick update in before the end of the year, like the ninja I am.
I've made significant progress with Unstable Engineer, my next game – which takes place some time before the events of Unstable. You are an engineer hired by a mysterious company called QTech, and your job is to test out their various 'Blueprints' and 'Sparks'. I don't have a new demo for you, but here's some screenshots of the different game modes to whet your appetite: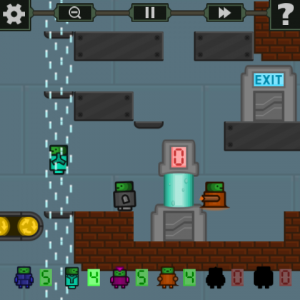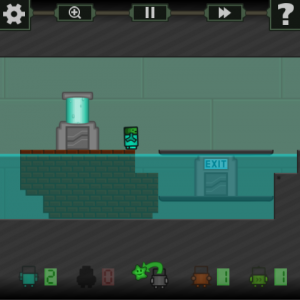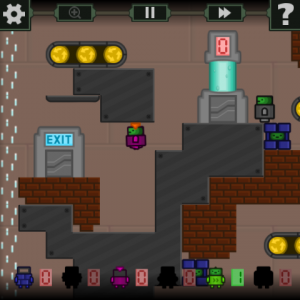 I've also overhauled the UI since my last update (i.e. there now actually is a UI).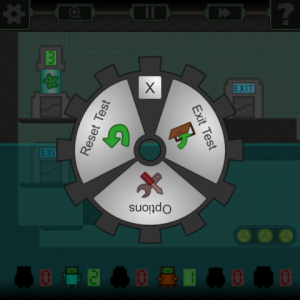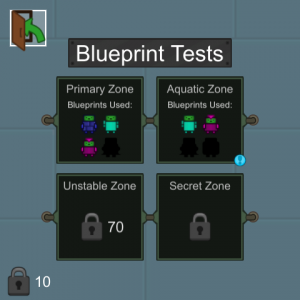 As you progress in the game you can get to know your coworkers, and earn their trust. Perhaps then you'll uncover what exactly is going on in this secretive facility…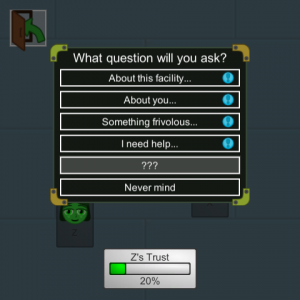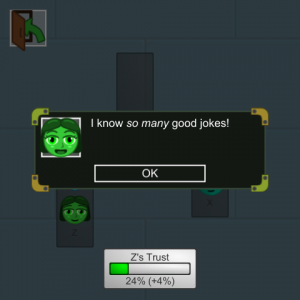 …Or maybe you'll just learn some of the worst jokes I could think of. And if that doesn't get you excited to play this game, I don't know what will.
Have a good Christmas!